An oasis of fragrance, colour and silence
on Lake Garda
The ideal destination for those who want peacefulness and a calmness of mind
2021 Holidays: Health and safety are the most important values.
Relaxation and enjoyment are at the heart of a holiday.


Open spaces are a luxury that are never missing at Relais de Charme Le Videlle
An oasis of fragrance, colour and silence
on Lake Garda
The ideal destination for those who want peacefulness and a calmness of mind
2021 Holidays: Health and safety are the most important values.
Relaxation and enjoyment are at the heart of a holiday.


Open spaces are a luxury that are never missing at Relais de Charme Le Videlle
The Relais
An oasis of scents, colors and silences.
The Apartments
Only eight apartments to enjoy life in its best essence.

Promotions&News
Our offers will be available shortly.
The Swimming pool
Access to the pool and its equipment (with defined times and regulations)
The Garda Lake
Discover the wonders of Garda Lake.
The blue of the sky desires the green of the forest: between the two of them the air sighs and moans.
(Rabindranath Tagore 1861-1941 A Jane Il Ricordo)
All journeys have secret destinations of which the traveller is unaware.
(Martin Buber 1878-1965 Dialogo)
Shivering the forest drips in the loving silence, from all its branches, green drops, its dear shoots.
 (Arthur Rimbaud 1854-1891 Poesie)
The Company
In the hills on the western side of Lake Garda and in particular in the "Valtenesi" our company "Le Videlle" can be found. It has been owned by the Masperi family ever since great grandfather Francesco bought it in the middle of the 19th century and the Company has always maintained the cultivation of vines and olives. Since 1995 the enterprise has been managed and cultivated by the owner who personally watches over all phases of production.
The complex of which the company is a part is made up of a re-constructed farmhouse dating back to between the 1600s and the 1700s situated on the hills of Raffa di Puegnago del Garda and surrounded by 17 acres of land, 3 of which are dedicated exclusively to DOC red grapes: Barbera, Groppello, Marzemino, Sangiovese and one part planted with 2000 DOP olives of the "casaliva" and "lecino" varieties.
The Masperi family has been running the company hands on for ten years and by using past experience, and by giving their best under the direct supervision of Graziella Cavedaghi Masperi has now begun this exhilarating adventure.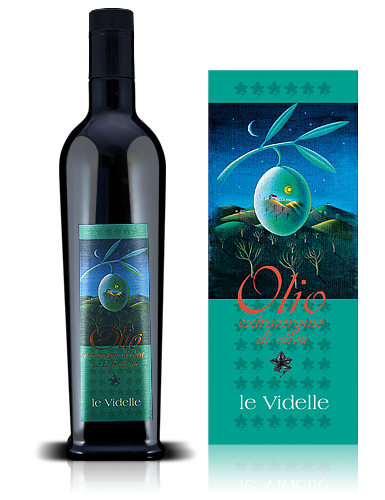 Extra Virgin Olive Oil D.O.P.
The boast of our Company is the extra virgin olive oil certified since 2000 as D.O.P. (protected origin denomination). The cukivars on our land are those typical of the territory which have always been present: "Leccino" and "Casaliva".
Relais de Charme le Videlle © 2020 by Links Grafica – For navigation problems please contact Ing. D.C.